A closer look at Trump's proposed budget cuts: The impact on SNAP and of other food assistance programs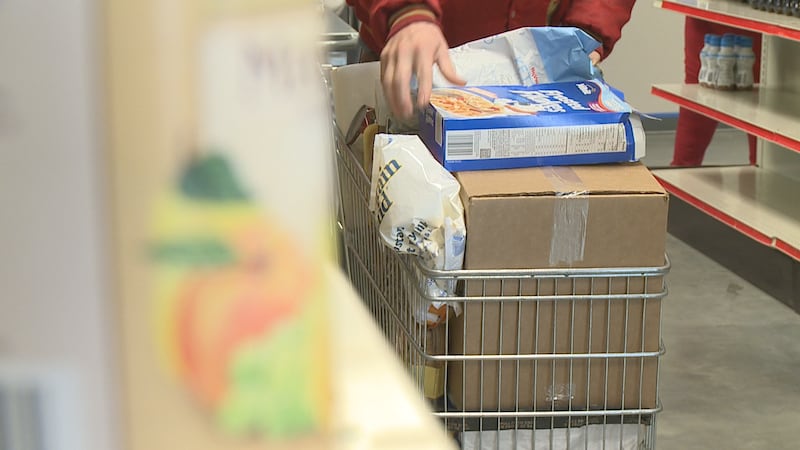 Published: May. 24, 2017 at 4:27 PM CDT
President Trump's proposed budget cuts came out just a few days ago, but have lots of people talking. KSFY will take a closer look at the proposed cuts over the next week and how they may impact people in our area.
One area of President Trump's proposed cuts could affect those facing food insecurity.
Feeding South Dakota says the proposed fiscal year 2018 budget would affect more than 100,000 people across the state experiencing hunger. President Trump's budget plan makes significant cuts to programs that support millions of Americans, including SNAP (the Supplemental Nutrition Assistance Program, commonly referred to as food stamps) and TEFAP (the Emergency Food Assistance Program) which Feeding South Dakota says would limit their ability to provide food assistance to emergency sites like homeless shelters and other food pantries across the state.
"I'm not sure if the cuts are going to eliminate people from the program or if it's going to cut, but if it does cut that's going to be a significant impact on us," said Chad Olson, operations director for Feeding South Dakota. "Not only the individuals coming through from the SNAP program but we also receive money through TEFAP commodities."
Last year, Olson said the Sioux Falls pantry alone provided more than 230,000 pounds of found through TEFAP. That's more than 190,000 meals.
"These commodities will distribute about 200,000 pounds through this pantry in a given year," Olson explained.
Feeding America says the proposed cuts would result in, "at least 45 billion meals lost over 10 years, as well as millions of meals lost to food banks through TEFAP funding cuts. Estimates show 33 million meals [would be] lost in FY 2018 due to TEFAP cuts."
Olson said that SNAP benefits are usually distributed around the 10th of each month. Around that date, he said the Sioux Falls pantry sees an increase in the number of families they serve each day, from about 30-40 the rest of the month to around 100 when the benefits are distributed.
"Keep in mind that the SNAP program is not just individuals," Olson said. "A majority of those have children."
If the proposed cuts take effect, not only is Feeding South Dakota at risk of losing funding, but Feeding America says federal programs like SNAP reach far more people. The organization says charitable food programs only reach about 10 percent of the meals that SNAP does.
One of the people who would be impacted by these cuts is Rundale Dobson. He said, it's already nearly impossible to get what he needs now, and he's only one person.
"It hurts and no, I wouldn't have enough -- no," Dobson said. "It's a lot to think about because not only that, but when they're cutting back on food, they're also cutting back on other benefits."
Dobson said that while he needs the help, there are others he knows that are far worse-off than he is.
"Even if I do have less, if I see somebody without something, I share," Dobson said. "But to have less to share, that's an impossibility."
While Dobson is OK for now, he's hoping President Trump's proposed budget won't close the door on his ability to get what he needs.
"I do appreciate what I do get because you only get so much when you get food stamps and that only goes so far, so this really helps," Dobson said.
Lawmakers on Capitol Hill are also reacting to the proposed budget cuts.
In a statement, Rep. Kristi Noem tells KSFY News,
"I am eager to work with President Trump to dramatically reduce the federal government's size, scope, and cost. Still, I don't agree with every choice made in this proposal, especially when it comes to cutting ag programs, which were heavily reformed and optimized for efficiency during the 2014 Farm Bill process. As Congress works on its own budget, I will be fighting to maintain critical South Dakota priorities while also putting America on track to balance the budget."
And Sen. John Thune also weighed in, in a statement to KSFY,
"In Congress, the branch of government that controls the purse strings, I will take the president's suggestions into consideration as we work to pass a budget that reflects the American people's priorities of reducing the size and scope of the government, restoring fiscal responsibility, and securing the homeland."
KSFY News reached out to Sen. Mike Rounds for comment also, and have not yet heard back.