'All American' community blood drive to be held September 1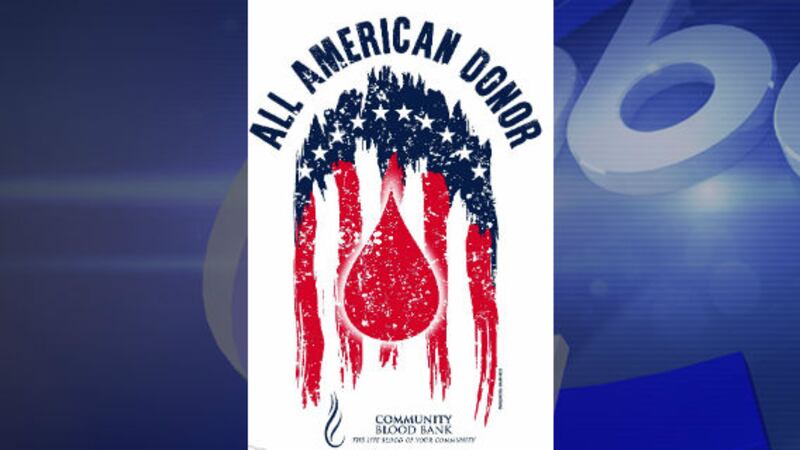 Published: Aug. 14, 2017 at 2:35 PM CDT
The third annual "All American" community blood drive will be held on Friday, Sept. 1 from 6 a.m. to 12 p.m. at the Avera McKennan Fitness Center.
Community Blood Bank executive director Ken Versteeg said every year, the blood supply is compromised during Labor Day weekend, and this drive will provide a boost in supplies to treat trauma, surgery and cancer patients during that time.
Donors will receive a free t-shirt, a three-day pass to the fitness center, and a "pint for a pint" Dairy Queen certificate. Everyone who donates blood will also be entered for a chance to win prizes.
Donors must be at least 17 years old, weigh 110 pounds or more, and be in good general health. ID is required. People 16 years old can donate blood with a signed parent consent form, which can be found attached to this story.
It is recommended that donors eat and drink plenty of water before giving blood.
The fitness center is located at 3400 Southeastern Dr.
KSFY News will host the event along with Avera McKennan Fitness Center, Dairy Queen on Minnesota Avenue and Community Blood Bank.