Central South Dakota pounded by hail, wind Wednesday morning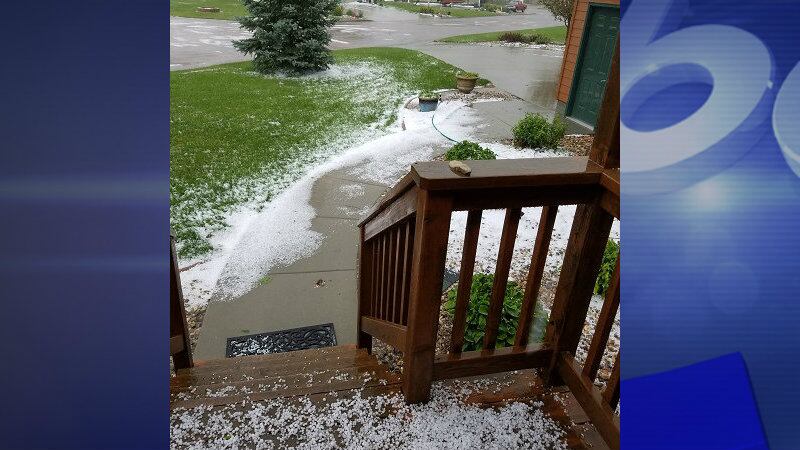 Published: Jun. 27, 2018 at 1:10 PM CDT
Several communities in central South Dakota are cleaning up after a powerful storm moved through the region Wednesday morning.
Part of Chamberlain lost power temporarily due to the storm.
Brule and Buffalo County emergency management director Katheryn Benton says the storm came with a lot of wind and rain. Several photos submitted to KSFY News showed areas hit by hail up to the size of a quarter.
Benton encourages anyone in Brule or Buffalo counties who has damage from this mornings storm to call her office so the full impact of the storm can be documented. The number is 605-234-3433.