City proposes $260 million Wastewater Treatment Center expansion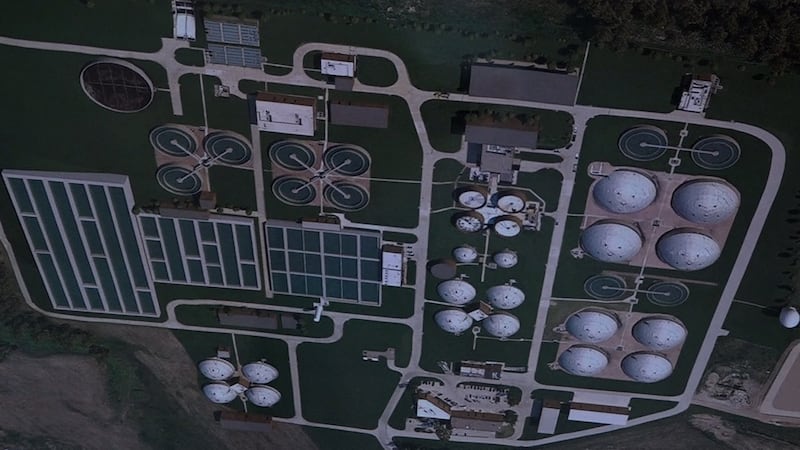 Published: Nov. 15, 2018 at 7:35 PM CST
The Sioux Falls Public Works Department says it needs to spend $260 million to expand the city's Wastewater Treatment Center.
And if an expansion does not happen, the city said it will not be able to treat all of the city's wastewater.
"This is going to be the biggest expenditure we've ever had in our community -- $260 million," City Councilor Theresa Stehly said.
Sioux Falls' current wastewater plant has been operating on the north side of the city for the last 30 years.
But as Sioux Falls grows, so does the amount of wastewater being treated, and this plant is now nearing its capacity.
"We'll essentially be out of capacity at that 20-25 time frame," Public Works Director Mark Cotter said. "Our proposed plan is to now expand the plant from 21 million gallons a day up to 30."
Cotter said a five year, $260 million expansion plan would solve the problem.
"In general we're going to invest about $100 million into the city infrastructure, the collection system if you will," he said. "So about $100 million will go into the collection system, about $160 million will go into the treatment plant."
"I'm concerned that we're going to have debt, that we are going to have $260 million in debt that we'll have to be paid back, and the only source of payment right now they're proposing is on our water and sewer bill," Stehly said.
Cotter said the average customer uses just under 5,000 gallons a month.
If the expansion is approved, starting next year customers could see their sewer bill jump from $32 to a little more than $34.
"It is in most cases, out of sight out of mind," Cotter said. "People take a shower, they flush the toilet, they wash dishes, and they discharge that out of their house or their businesses and everybody just expects it to work."
Stehly is watching the money, worried residents will end up paying a hefty bill for growth she said may not happen.
"As our city has grown, I know that our needs for wastewater capacity are growing as well," she said. "If those people don't come to town and put this heavy burden on our sewer users, that I think we are going to be in trouble with the average citizen. I do not want to see our sewer bills rise to $300 a month."
The first reading for the proposed new Wastewater Treatment Plant will be Tuesday. The second reading will be in December.
Mayor Paul TenHaken has called into question Stehly's comment about sewer bills rising to $300 a month. He calls it an absurd assertion. KSFY News initially removed the comment after the story aired over concerns that it was confusing, but we have since put the comment back in. Stehly says she stands by her comment.