Crowd goes wild after Langford boy with Down syndrome makes 3-pointer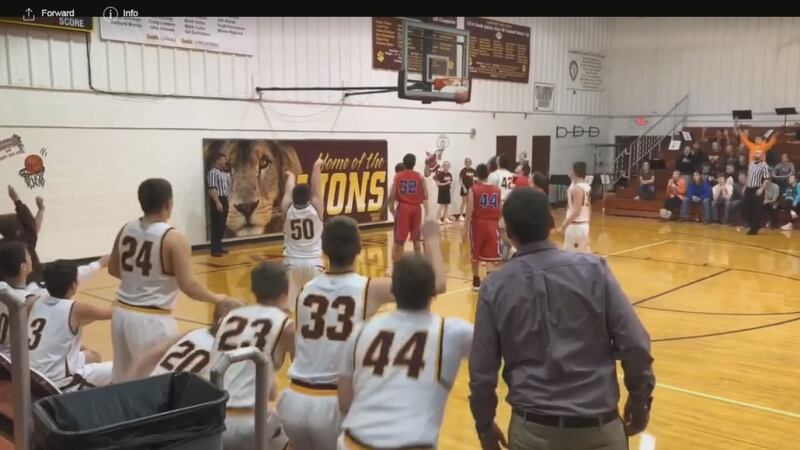 Published: Dec. 19, 2018 at 2:53 PM CST
A Langford boy with Down syndrome got a standing ovation from the crowd after making a 3-point shot during a basketball game.
Gabe Smith made the shot Tuesday night in his first-ever JV game.
His teammate threw him the ball from out-of-bounds, and Gabe took two confident dribbles to the line. As the shot went up, his teammates on the bench began to stand in anticipation.
The shot went in -- nothing but net -- with Gabe's teammates, family and friends erupting into cheers.
As he ran down the court to play defense, Gabe did a victory dance.
Hear more from Gabe Thursday on KSFY Morning News.