Daugaard, Thune call on Trump to step down from presidential race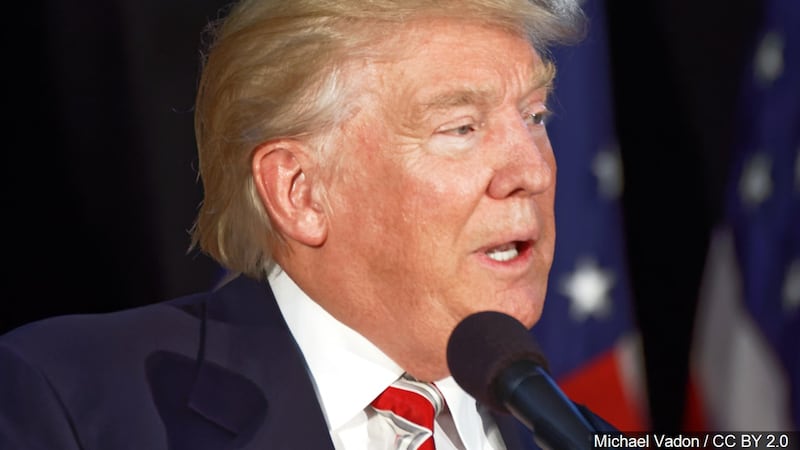 Published: Oct. 8, 2016 at 12:36 PM CDT
South Dakota Republicans are condemning the comments made by Republican Presidential Nominee Donald Trump during a 2005 video that was released Friday.
On audio and video recordings obtained by The Washington Post and NBC News, Trump brags about kissing, groping and trying to have sex with women who were not his wife. The remarks were captured by a live microphone that Trump did not appear to know was recording their conversation.
"Enough is enough. Donald Trump should withdraw in favor of Governor Mike Pence. This election is too important," Governor Dennis Daugaard said in a tweet Saturday.
"Donald Trump should withdraw and Mike Pence should be our nominee effective immediately," is what Senator John Thune tweeted Saturday. He is the highest elected leader in Congress to withdraw support for Trump since Friday's incident.
Senator Mike Rounds' office issued a statement Saturday saying "Sen. Rounds has said all along that he agrees with Mr. Trump's goal of making America great again, but he will also make it clear when he disagrees with him. This is clearly a situation in which Sen. Rounds disagrees with the comments Mr. Trump made. They are deplorable and indefensible."
And the South Dakota Democratic Party also released a statement:
"Donald Trump's remarks are shocking and horrifying. Quite simply, they amount to a man celebrating his ability to sexually assault a woman. No woman should ever be treated in such a way. His remarks show this narcissistic man's crass views of women and that he views women as objects, not equals. This man has no business being President of our great country. These words once again show this man is unfit to serve in the highest office in the land.
"We call on all South Dakota Republicans, especially the members of our congressional delegation – Sen. John Thune, Sen. Mike Rounds, and Rep. Krisit Noem – as well as Gov. Dennis Daugaard and members of the State Legislature to repudiate these horrific statements and revoke their endorsements of him for president. Failure to do so is tantamount to accepting these statements as appropriate, and would be putting party loyalty over common decency."
Rep. Kristi Noem also tweeted her disapproval of Trump's comments.
"No one should ever talk about a woman - another person for that matter - in the repulsive way that Donald Trump did. Period," Noem said.