Embracing the cold weather; so you can get your mail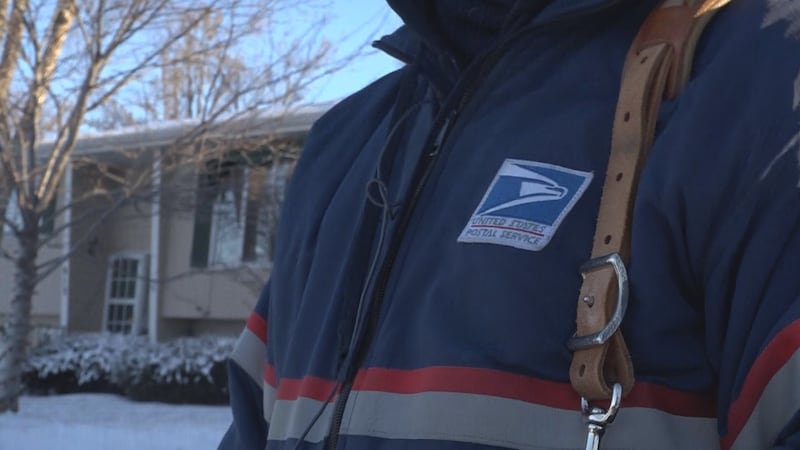 Published: Dec. 29, 2018 at 9:18 PM CST
For mail carriers, they must continue despite the weather.
Even though the seasons change, one thing remains constant, getting your mail.
For some of us, we don't think about the cold temperatures and dressing to make sure you're warm outside. But, for Dick Robson, a local USPS city carrier, being prepared makes all the difference.
"Well, I've been doing it for quite a while now, 30 years I've been out," he said.
Delivering mail for so many years in Sioux Falls, stepping out on a cold winter day can make you wonder, why?
"I ask myself that too," he said. "But, as long as I can walk, I think walking is really good for you, and I feel good. I like to be outside, you know, days like today it's sunny out and nice. I mean there's a lot of worse things in life than being outside and getting some exercise. And doing your job."
Once the cold hits, most mail carriers are prepared, even if it means heading out in uncomfortable temperatures.
"It can be taxing cause you're looking at your letters, you're looking at your mail, but then it's icy, you got to have proper footwear, gloves, you know, there's a lot of different things to be thinking about," he said. "And one little slip and that can change everything."
And how can you ensure you'll get your mail on time?
"Oh, hot coffee, cookies," he said. "No, I am just kidding. As far as, just keeping your sidewalks clear, you know, and shoveling. I mean a little salt melt, that really helps, you know. Those are the biggest things. Just know that we're out there, and we're doing the best we can."
If your mail isn't delivered exactly on, be sure to take the weather into account Robson says.
It's not just mail carriers that have trouble delivering mail in the snow, their cars do, as well. Robson says they are in the process of getting newer vehicles. But, until then they will put chains on all their tires, so you will be able to get your mail.