Former hacker develops app to make cars virtually driverless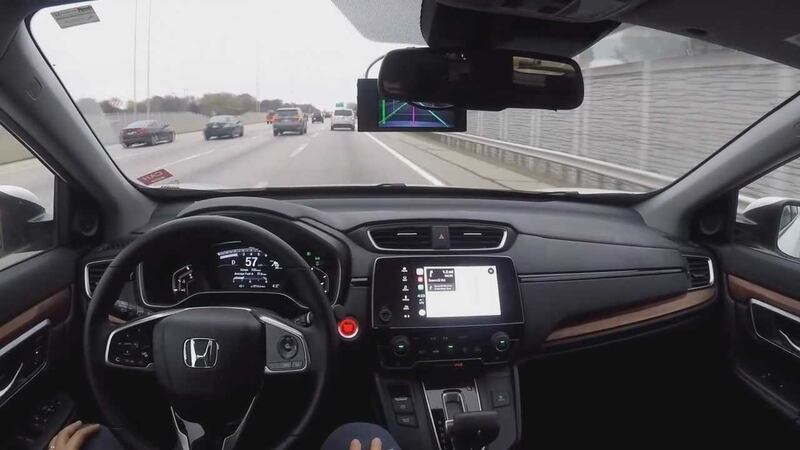 Published: Dec. 20, 2017 at 6:50 PM CST
He's a known computer hacker who was the first to crack the operating systems for the Apple iPhone and the PlayStation 3.
Now he's in the business of developing new technologies.
His latest invention allows you to convert a normal car into a driverless car...through the use of an app.
The system is called "Openpilot". It's designer says it's not meant to drive your car independently....but it is meant to free up drivers when they're behind the wheel.
"It will do the gas, break and steering in certain situations as long as you're watching....with you and the system together....it's safer than just having you alone." George Hotz designed the system and he's in the midst of a nationwide tour, making stops here and there, like he did at Billion Toyota, to show it off. Hotz says Openpilot can be plugged into many existing car systems. Once it is, an app on your phone allows you to determine just how much of the system you want to be in control. "If you want to turn your car into a self driving car, if you have a supported Honda and Toyota, we support 6 of the top 10 cars sold in America."
"A lot of these companies are trying to build the product around a car." Jeff Larsen will Billion Toyota says technology like is the future of automotive design. Whether it's cars manufacturers doing it or car owners buying program like openpilot after the fact. Larsen says Openpilot would be very useful on a drive from Sioux Falls to Rapid City. "We know how long that trip can be. it could free you up while you're driving."
"We have to look into how the system is dealing with wind." George Hotz says openpilot found some chalenges here in South Dakota but he also says when challenges arise he figures out how to improve upon the programming to take challenges..like wind.....out of the equation. "That's what happens with any technology. It becomes easier and easier and more consumerized over time."
Hotz is in Sioux Falls as part of a 10 day driving tour across America to show off this invention and explain how it works.