Have you ever wondered: What is the history of chislic in South Dakota?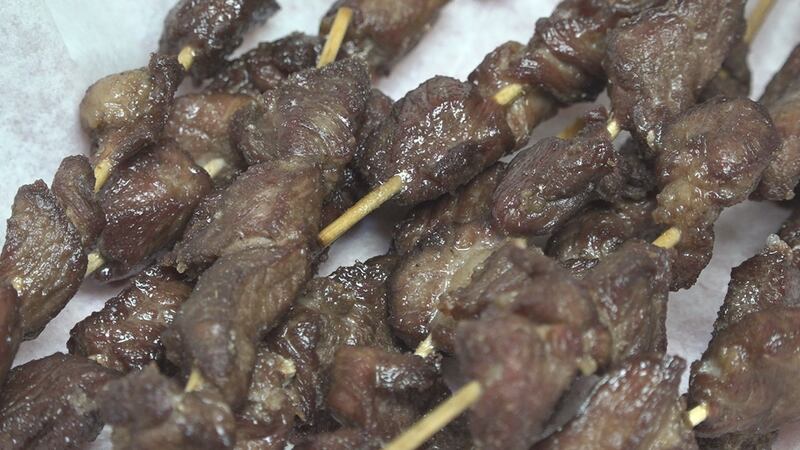 Published: Apr. 24, 2018 at 4:35 PM CDT
Chislic is the state of South Dakota's newly-anointed 'nosh.' Governor Dennis Daugaard signed Senate Bill 96 this past legislative session, declaring the dish the official snack of the land.
Chislic is widely known in the state as cubes of meat fried in oil. But many say real chislic is mutton or lamb.
"It's funny because it's a big bar debate here at Jono's," Devin Fodness said, who is the cook at the bar in Sioux Falls.
Jono's is one of just two places in the city that buys lamb chislic from a meat locker in the state. A well-known meat locker does exactly this in the town of Kaylor which is part of Senator Stace Nelson's district. He was one of the sponsors of SB96, declaring chislic the state's official snack.
"Chislic has been around South Dakota since its earliest settler days," Sen. Nelson said. "There are some theories that chislic's origins go back to the middle eastern language like shish kabob. The origins, as far as we can see, trace down to my district- the Kaylor, Menno, Freeman area."
He said the food is something special that just South Dakotans have.
"Chislic is distinctly South Dakotan. I've been all over the world and am always very proud of it. They had never heard of chislic," Senator Nelson said.
It's a tradition in the state, whether it's beef tips or lamb.
"I grew up on it with my grandfather taking me to the bar, and he'd take me on a Saturday afternoon and we'd go have chislic together," Fodness said.
Fodness said lamb is the best.
"The lamb is definitely what everybody calls chislic. It's actually what we have people come in from all over the country for," Fodness said.
Jono's offers both beef tips and lamb but sells more mutton. Fodness said it's traditionally served with saltine crackers and garlic salt on the side.
Senator Nelson said naming chislic the state's official nosh is an important way of recognizing something that brings South Dakotans together.
If you have any questions you want Vanessa Gomez to dig into, email her at vgomez@ksfy.com.