How getting 5G could affect businesses in Sioux Falls and South Dakota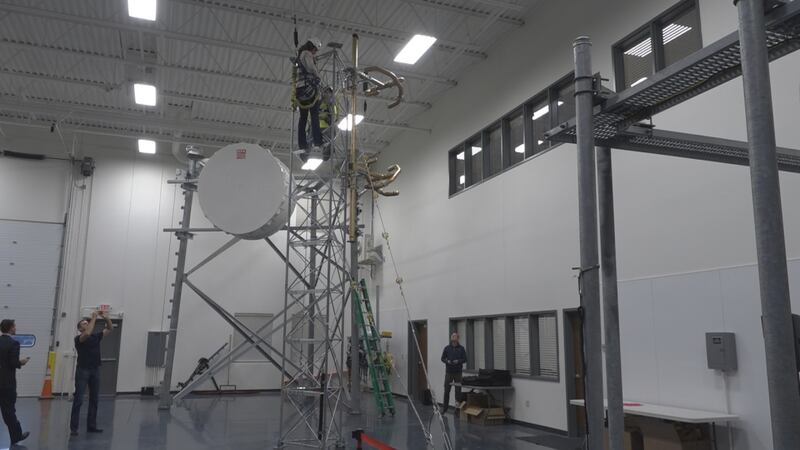 Published: Oct. 12, 2018 at 9:14 PM CDT
Communities worldwide are interested in the economic growth opportunities that 5G wireless networks could create.
In Sioux Falls, city leaders told Federal Communications officials that the city wants a piece of that technological pie.
The Senate Commerce Committee field hearing in Sioux Falls spent the time to discuss expanding this 5G service to South Dakota.
Mayor Paul TenHaken says that if this happens here it would be a game changer.
"It's not an opportunity to make money off Verizon or charge them exorbitant fees or make money off AT&T and make money off of them," he said. "It's an opportunity for them to bring in their investment to us. So, that we can use that investment to bring in jobs, to bring in businesses, to keep our workers here, keep kids coming back who have moved away, and just build a better Sioux Falls."
Those businesses could potentially bring in hundreds of millions of dollars in economic impact.
Senator John Thune says 5G in South Dakota would bring in even more for economic opportunity, hundreds of billions of dollars every year.
But, this technology upgrade wouldn't just change how businesses would do business, it would also affect other key areas of our city, like public safety.
"If you think of a body camera on an officer, and they go into a tense situation that camera could be sending real-time high definition date back to our Metro dispatch who could be watching the situation unfold and who could send additional officers, additional support based on what they see," Mayor TenHaken said.
But, upgrading current wireless networks is a big job that would come with a big price tag one that would filter its way down to consumers. So, how much could this end up costing you?
"Those who make the investment to the providers that will build out these networks and deploy this technology; obviously they'll want to recover that they'll want to get a return on their investment," Sen. John Thune said. "But, it's just essentially doing what they're already doing. I don't think that you're going to be looking at enormous increases in for your broadband services or anything else."
The FCC would also be providing some additional federal funding to improve rural areas broadband connections, as well.
If you would like more information on how 5G would be implemented you can click