Local South Dakota small town is among the best in America to visit this summer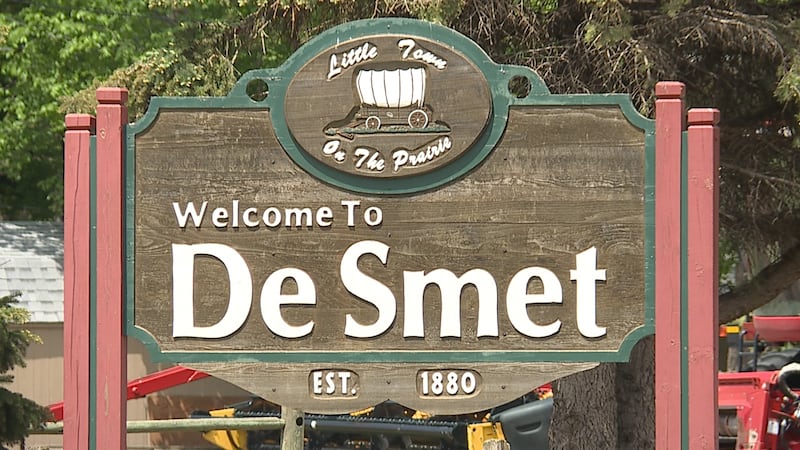 Published: May. 16, 2017 at 7:39 PM CDT
A small town in South Dakota is getting some big recognition. De Smet has been named one of the top 20 small towns to visit this summer by the Smithsonian Magazine. We take a look to see what this means for the little town on the prairie.
De Smet is a town that's often passed by while driving on the interstate and many people may not know what it actually holds. Residents would tell you they're more than just sun bonnets and have quite a bit going on, but would rather have you experience it for yourself.
This type of recognition for the town is an honor. "I was pleased that they recognized De Smet," says Rita Anderson, the director for the De Smet Development Corporation. "They did their research and found that we were just awarded the Bush Foundation prize for innovative communities."
The town's progressive spirit isn't the only draw for visitors as the Laura Ingalls Wilder sites are celebrating milestones. Those who work and direct the homestead, pageant and memorial society believe they'll double the 20,000 people they see going through. This comes from the 150th birthday celebration for Laura Ingalls Wilder and the 50th celebration of the pageant.
The Laura Ingalls Wilder Museum is one in-town attraction you can't miss.
"We offer a guided tour of two of the original homes that the Ingalls lived in along with an original school building that Laura and her sister Carried attended in 1880," explains Tessa Flak, the director of the Laura Ingalls Wilder Memorial Society.
But wait! There are more things to see while in De Smet. There are eight gift shops around town, so shopping is definitely a must. The town offers a 9-hole golf course, a library and The Depot Museum, which has plenty of artifacts for those who want to learn. De Smet also has a new event center that features a walking track, wellness center, and theater.
So whether you're looking for a quick trip or family fun that could last for days, this top 20 small town to visit might just be for you. Not only did De Smet make the list - Hill City in Pennington County was also named a destination to make it to this summer.
For more information on the Smithsonian Magazine list or the big birthday celebration, visit the links to the right of the article.