Mitchell teacher receives prestigious Milken Educator Award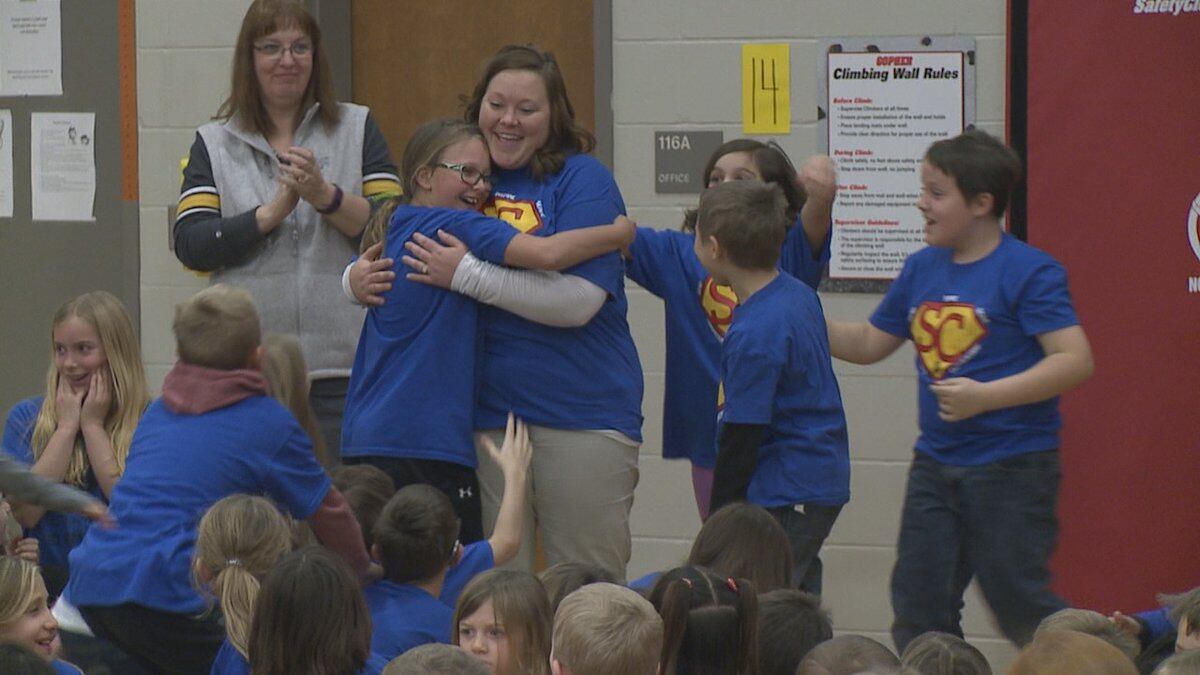 Published: Jan. 4, 2017 at 4:02 PM CST
A fourth grade teacher at Longfellow Elementary School in Mitchell got the surprise of her life, Thursday morning.
Amanda Christensen was presented with the prestigious Milken Educator Award for her forward-thinking teaching methods rooted in the development of 21st century skills. The honor comes with a $25,000 cash prize to use as she chooses.
In an unannounced school assembly, Wednesday morning, Governor Dennis Daugaard read the name of the unsuspecting. The Longfellow Lions roared with applause.
"I was in shock and I am still in shock. I had no idea," Milken Educator Award recipient Amanda Christensen said. "And then my students crowded me. I can't even think or process anything, it was amazing."
The longest-running teacher recognition program, the Milken Educator Award goes to about 30 teachers each year.
"We go around the whole country and look for the best for the best in educators. We found Amanda Christensen. She exemplifies what we look for, she reaches out in the community, she's innovative and she's a hometown hero so we're very proud to welcome her to the Milken Educator Award family," Award Representative Greg Gallagher said.
"It's an amazing honor for our school and school district. I am so blessed to be a part of it. I can't believe that Mitchell, South Dakota, is on the map as far as we won this award," Christensen said.
Incredibly, six years in, Christensen calls this a job she loves.
"I still have forty years I'd like to work and be a teacher. If I can bring that everyday, it'd be huge," Christensen said.
There is no formal nomination or application process. Candidates are sourced through a confidential selection process and then reviewed by blue ribbon panels appointed by state departments of education.
For more information about the award recognition program, visit the related link attached to this story.