New Tech students build 'buddy benches' for elementary schools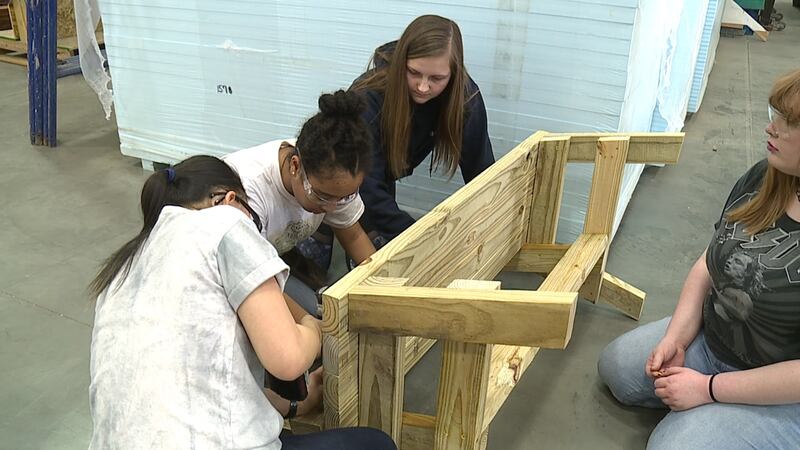 Published: Jan. 10, 2019 at 3:42 PM CST
Students from New Tech High School in Sioux Falls gathered at Habitat for Humanity Thursday to build buddy benches.
The 50 students went to work hammering and drilling, piecing the benches together.
The benches offer a place for kids to sit as they look for a friend to play with at recess.
"I feel like it's important because some kids don't have friends to hang out with during recess, and they're lonely, and they feel excluded, and everybody should feel that they have a place and somebody to hang out with," Olivia VonHaden said.
The buddy benches will be delivered to local elementary schools in April.