Parents in Menno concerned about threat made by student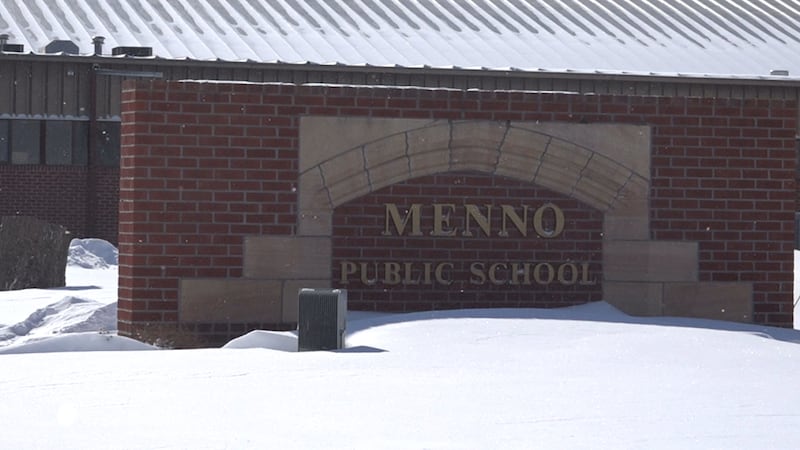 Published: Feb. 20, 2018 at 5:50 PM CST
Parents in Menno are concerned about a threat they say a junior made against other students on the heels of last week's tragedy in Florida.
A parent reached out to KSFY News reporter Erika Leigh on Monday to explain that a junior at Menno Public School had made a threat against other students. The parent said he had drawn a picture of gravestones with certain kids names on it and was also heard saying something like, "the Florida shooter did it all wrong, when I do it, I'm using an AK-47."
"He brought a list of people the individual wants to get rid of, but they [the school] claim that's just a rumor," one parent said Tuesday.
Parents were told by their kids that there was a threat on Friday night, but the school did not notify the parents until an email was sent out Sunday night by the school principal Dr. Charlene Crosswait.
The email read:
"Good Evening, After learning about some concerns in the Menno School District I felt that it would be prudent to share information with the Menno families and staff. There has been no threat to the Menno School District, students or staff. We have looked into the situation and have found no credible threat of anything happening on school grounds. We are taking appropriate steps to ensure the safety of all students and staff. The concern is not being taken lightly and we will continue to monitor the situation. Thank you, Dr. Charlene Crosswait"
Parents didn't think that email was enough. About 40 of them gathered at the school to speak to Crosswait on Tuesday morning. Erika Leigh tried to attend the meeting but was kicked out by Assistant Principal Cameron Kerkhove. Kerkhove said she had to get off school property
"We're all concerned parents worried about our students," one parent said.
Parents said they don't want the student to get in trouble, but would prefer he gets some kind of mental health counseling or help.
"Mental health isn't something you mess around with," another parent said."
Parents said the only resolution from Tuesday's meeting was that the school will consider deactivating key fobs that allow people into the wellness center, as a security measure.
"I think it's time every school district takes this seriously and develops plans and procedures because nobody wants to see a tragedy happen," another parent said.
KSFY reached out to Crosswait and Kerkhove more than once to confirm information about the threat, the school's policies and procedures and about what was discussed in the meeting and received no response.
We also contacted all members of the school board. Ann Ramos spoke briefly with Leigh and suggested she contact other members who have been on the board longer, but said there was "no immediate threat" to the school.
Leigh also went to the Menno Police Dept. A cruiser with its engine running was out front but there was no answer when she knocked on the door.
Several parents told KSFY they are keeping their kids out of school until an adequate solution is found.
One parent said the school does not do lockdown drills, but that the teachers are trained for that kind of emergency.