Nine dead in Brule County plane crash, two men identified by family friends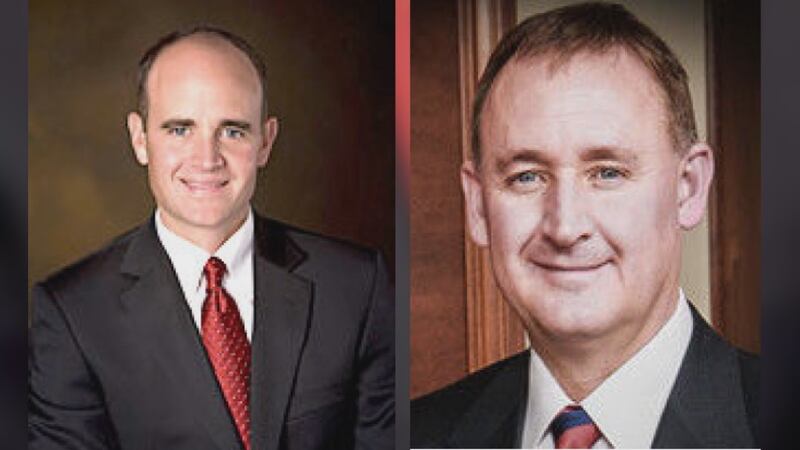 Published: Nov. 30, 2019 at 3:09 PM CST
UPDATE 9:45 p.m. -
members of an Idaho Falls family were killed Saturday afternoon in a South Dakota plane crash near Chamberlain.
The crash took nine lives, including prominent businessmen Jim and Kirk Hansen, the pilot, 2 young children, and four other men.
Three others survived the crash and are being treated at a local hospital. The families involved include the Hansen, Dennert, and Naylor families.
Investigators arrived in Sioux Falls and will try to arrive at the accident site Monday morning with more details possibly being released.
The Hansen's own K & J Super Stores, oil company Conrad and Bischoff and founders of the health and wellness company Kyani.
The plane crashed shortly after takeoff from the Chamberlain Municipal Airport around 12:30 p.m. in a nearby farm field.
Family friends told KIFI the men were on a traditional Thanksgiving hunting trip in South Dakota and were returning home.
---------------------------------------------------
ORIGINAL STORY -
According to Brule County State's Attorney Theresa Maule, nine people died in a plane crash Saturday afternoon in rural Brule County south of Chamberlain.
The pilot and two children are among the dead. 12 people were on board the plane and three were transported to Sioux Falls for medical treatment.
The Pilatus PC-12 single-engine plane was leaving from Chamberlain, South Dakota to Idaho Falls, Idaho and crashed shortly after takeoff.
The area of the crash was under a winter storm warning with a few inches of snow according to the National Weather Service.
Spokesman Peter Knudson with the National Transportation Safety Board tells KSFY News that local officials near Chamberlain are still investigating the crash and gathering information.
They will update the public on
at @ntsb_newsroom.