Project Warm-Up makes blankets for area students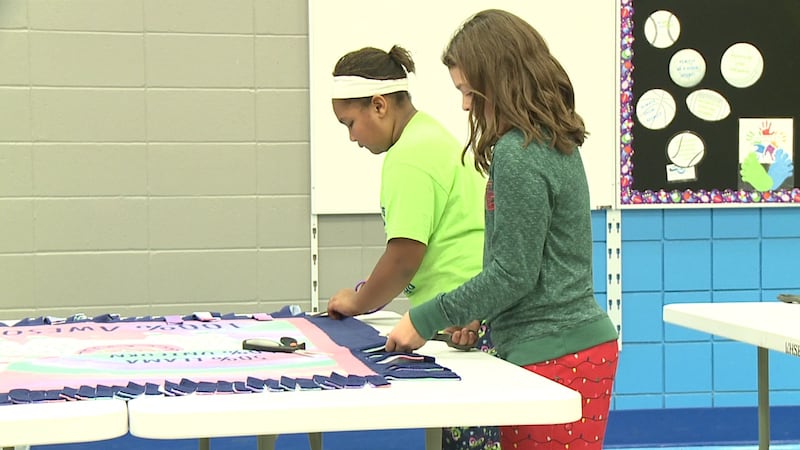 Published: Dec. 8, 2018 at 8:40 PM CST
While the holidays are a happy time for many, some people in our community need a little extra help with some basic needs.
A local project is hoping to provide warmth and comfort to more than 1,200 students in the Sioux Falls School District. Saturday Project Warm-Up held their 13th annual warm up event at Sonia Sotomayor Elementary School. Hundreds of volunteers came out to the blanket making party.
Organizers said while a blanket may not seem like much to many people, it means the world to these families.
"Now it's just so many people are donating, volunteering and it's just so huge," Sonia Sotomayor Elementary School Principal, Tracy Vik said. "There are times where it's just exhausting, but I will tell you what, nothing fills up your bucket then seeing this many people come together just to help strangers in need. It's awesome."
Over the past 13 years Project Warm-Up has donated more than 21,000 blankets to children and families in need.