Set up weather & closing alerts on the KSFY News App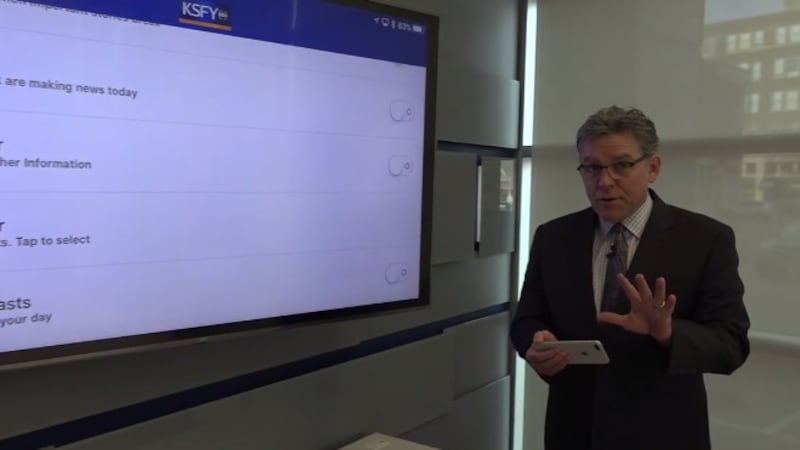 Published: Oct. 25, 2017 at 5:56 PM CDT
Your phone can be one of the most valuable tools you have this winter.
The KSFY News App can alert you to weather watches, warnings and advisories.
Once you open the app, click on the gear icon in the upper right-hand corner of your screen.
From that menu, scroll down and tap "Severe Weather"...the one that says County Specific Alerts.
Now search for your county and turn it on by tapping the button on the right. You can add up to five counties. Then tap done.
When any winter weather alert is issued for one of the counties you selected, you'll get a push notification sent to your phone.
You can also get alerts for school closings.
Go back to the menu again and scroll down to Closings.
This function is going to allow you to get push notifications sent to your phone any time your child's school alerts us to a delay or cancellation.
You can either scroll through the list or do a search for your child's school and just turn it on again by tapping that button on the right. Again, you can select up to five schools.
When you've finished, tap done.