Sioux Falls SculptureWalk named into Trip Advisor's Hall of Fame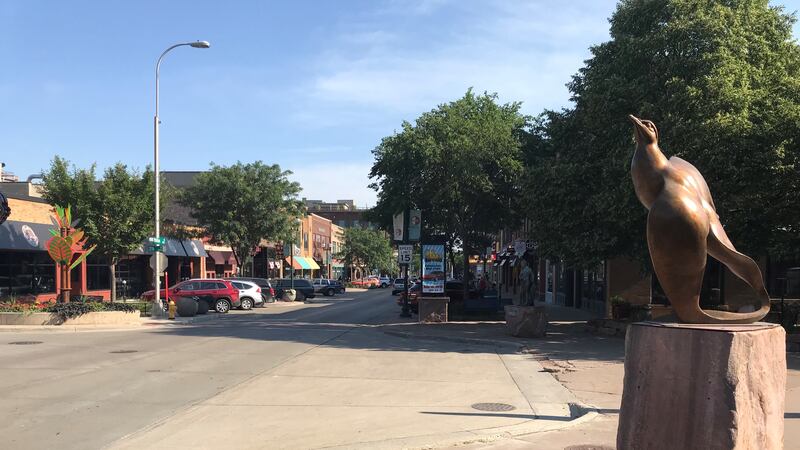 Published: Jul. 11, 2018 at 9:19 AM CDT
In order to be named into Trip Advisor's Hall of Fame, a specific destination has to be the top attraction to visit on the site for five years in a row. Downtown Sioux Falls' SculptureWalk has achieved that. This comes as the Arc of Dreams is currently being constructed in Denver and the site where it will be put is being dug out.
The SculptureWalk is celebrating 15 years in 2018. There are more than 55 sculptures to see on this year's display created by artists from all over the world. One artist, Gary Hovey, is from Ohio. He created two different sculptures on the 2018 display. One is at the corner of 11th Street and Phillips Avenue called "Bear, Lee, Standing." It's made out of metal forks and knives welded together. One thing many people don't know is Hovey has Parkinson's disease.
Jeff Hanson, an ambassador for the SculptureWalk, said the response from the public for this year's display has been exciting to watch. He walks through Downtown and meets people once a week to hear their thoughts. He ends up meeting people from all over the world.
Many people don't realize the sculptures are on display to be purchased. Six of them have already been purchased from this year's display, which usually doesn't happen this early. Many businesses lease the sculptures as well.
Jim Clark, who is the founder of the SculptureWalk, walks around every morning to check on the sculptures. He also cleans the sculptures almost daily that get noticeably dirty. The "Mushroom" is on display in front of the Phillips Avenue Diner and that is made out of stainless steel. It can get dirty with fingerprints, so he has to clean it frequently.
Clark is also the one who got the ball rolling on the Arc of Dreams. He and another artist wanted to do something special for the 10th anniversary of the SculptureWalk. The two threw around a few ideas, which eventually evolved into Dale Lamphere's Arc of Dreams. It took five years to get enough money to make this sculpture a reality over the Big Sioux River. It is privately funded and organizers are still looking for donations. You can buy a plaque or get your name etched into it for a certain donation amount.
Clark said the arc is being worked on in Denver, CO. It will have to be transported to Sioux Falls when it's ready to be installed. It's expected to be up and complete by the end of October.