South Dakotans testify on Capitol Hill in high speed pursuit to expand broadband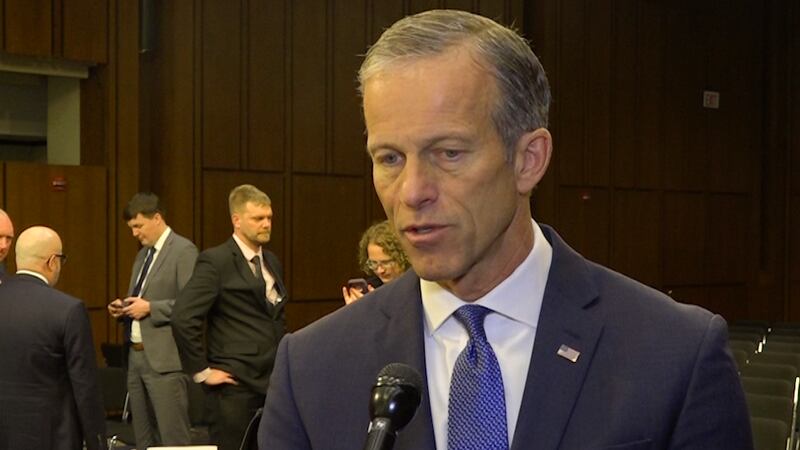 Published: Mar. 12, 2019 at 6:54 PM CDT
South Dakotans testified in Washington Tuesday, trying to keep their state from being left behind. Senator John Thune (R-SD) called on communications leaders from his state to answer questions and discuss the hurdles ahead for expanding broadband coverage in the U.S.
"It's just become...a no longer nice to have but it's a need to have," said Justin Forde, senior director of government relations for Midcontinent Communications.
He says his Sioux Falls-based company is trying to find those rural areas that need service, but assistance from the federal government is helpful.
"It's just so important to our daily lives and when you don't have it you are really missing out," said Forde.
Forde and Denny Law, general manager and CEO of Golden West Communications both took questions from the Senate Subcommittee on Communications, Technology, Innovation and the Internet.
They believe two keys to universal broadband in the U.S. are identifying areas that need service and using appropriate technology based on location. Law says maximizing federal funds across the country is crucial.
"It is very expensive. It has cost billions of dollars and it will cost billions more to get there," said Law.
Thune, who chaired the hearing Tuesday says lawmakers are trying to figure out how well existing federal programs are working.
"How can we better direct the resources that we allocate to service these areas to make sure they're hitting on the target," said Thune.
He says some of the money Congress sends to these areas is being used unnecessarily. He says that hurts certain communities trying to get up to modern day speeds like 4G LTE. He says parts of South Dakota are still stuck in 3G.
"It's slower. The download speeds aren't there and we're doing everything we can to remedy that," said Thune
Thune says he expects to hold another hearing on this topic in the future.