State law sparks student debt controversy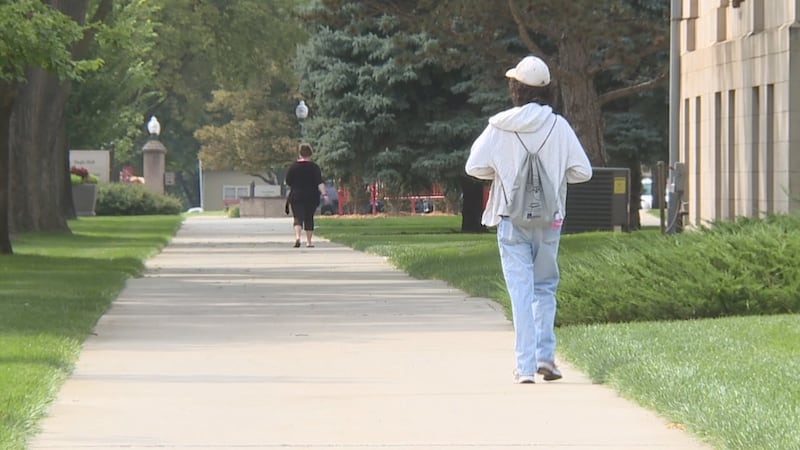 Published: Sep. 20, 2017 at 7:34 PM CDT
Former students say the state has been suspending their driver's licenses for non-repayment of student loans, but the state says it doesn't deal with student loans.
Multiple people contacted KSFY News and said their driver's licenses were suspended and often, suspended without their knowledge, after their student loans were not paid back. In multiple instances, these people said it was student loans that were "bought" by the state and then held against them as "state debt."
The State Bureau of Administration's Special Projects Coordinator, Leah Svensen, said that the state isn't in the student loan debt business and does not purchase student loans. Svensen said any unpaid tuition bills through a state university would first try to be collected by the school, and once that didn't happen, they could be transferred to the state's Obligation Recovery Center, or ORC, which was established by a 2015 law passed.
She said that once the debt has been transferred, the state has the right to try to collect the debt, and hold it against the debtor -- for anything for than $50 -- which can prevent you from getting your hunting license -- up to thousands of dollars which will suspend your driver's license.
Morgan McDonald, who's lived in Vermillion her whole life, said she hasn't been a student at the University of South Dakota for about three years now. She was driving at the end of August when she was pulled over.
"I was going to pick up my son and I was driving down Clark St.," McDonald said. "And a Highway Patrolman pulled me over because my window was taped, and obviously it wasn't taped properly, and he was running my license and it came up suspended."
McDonald had no idea her license had been suspended since March. The Patrolman was forced to issue her a $270 fine, instead of just the warning she said he was planning on, for the window.
Then, McDonald said trying to figure out where the debt came from, or if she had any sort of outstanding fines was a process. She started at the Clay County Clerk of Courts, before calling several different state offices in Pierre. She said after calls to about seven different places, the DMV in Pierre was the one who gave her the information for the collection agency that had her debt -- but said they had no idea where the debt came from and that the collection agency would have that information.
McDonald called Progressive Collections Agency -- which the State Bureau of Administration's FY2017 report says it contracts outstanding debt to -- and found out it was related to student debt.
McDonald said she took out two federal loans and had recently paid one off, the other one, for about $2,400, she was planning to pay off this upcoming spring. She said, this is the debt Progressive Collections Agency says it has.
Svensen confirmed that after 180 days the state ORC will transfer outstanding, unanswered debt collection to an outside agency, but still maintained that the debt is incurred by things such as unpaid, "classes and student housing." She said then that debt only can come to the ORC if a student, "never pays their bill."
Morgan said she had no idea that the loan she owed had to go into repayment six months after she'd left school, but it's been much longer than that.
The state said it works to contact each debtor regarding the collection of what they owe.
"They sent my notification my license was suspended to an address that I haven't lived at in four years -- not even the address that was on my license," said McDonald.
Now, McDonald said the collection agency is asking her for half of what she owes to reinstate her license, and once she pays it, it could still take an additional 7-10 to process the payment. McDonald works as a delivery driver, something she can't do with a suspended license, and has a three-year-old son. She said it will take her years to get rid of the debt.
"They want at least $1,212 down right away before they would even give me my license back," McDonald said.
Svensen said once someone enrolls in a repayment plan, their license would be automatically reinstated. KSFY asked about Morgan's situation, with the collections agency asking for much more, and Svensen said she would have to check.
Have you had this issue? Email KSFY News reporter Erika Leigh eleigh@ksfy.com with the details.