The first Hindu Temple in the state set to open this October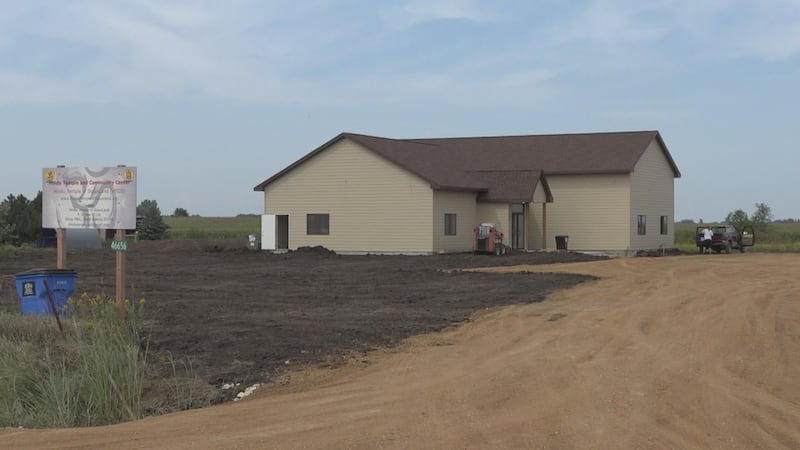 Published: Sep. 1, 2018 at 9:12 PM CDT
One of the world's oldest religions has found a home in South Dakota. The Hindu Temple of Siouxland is the first in the state.
Those that practice Hinduism in South Dakota say the opening of this temple shows the state is becoming more culturally diverse.
Right now, members of the faith have to travel more than 200 miles to worship. But, with the opening of this temple, it makes things more convenient for those living in the Siouxland area.
"It is really exciting to have a temple so close to home," Joyti Angal, a temple member, said. "I've been living in Sioux Falls for about 14 years and usually travel to Minneapolis or Omaha to be able to do that."
The idea of having a temple in the area started back in 2009.
As the carpet is being set, members of the temple are seeing their dream come together, making it easier for those in the area to practice their faith.
"For some of our community members who cannot drive or travel that distance this will be a tremendous blessing," Archana Chatterjee, Hindu Temple of Siouxland chair of the board of trustees, said.
Since 1987, Dr. Chandradhar Dwivdi, a retired South Dakota State University professor and priest in the community, has lived in the state. He says he has seen a tremendous amount of changes to the faith since then.
"At that time we didn't have very many Hindus, especially in Sioux Falls, there was one family," Dr. Dwivid said. "And Brookings because of SDSU, we had a couple of faculty members and a few students. So, our numbers grew. So, from a few in '87, we now have about 1,500 to 2,000 Hindu families in this area."
As a local temple, many are excited to pass their teachings on to others and even for generations to come.
"Being able to bring my daughter to the temple festivals and being able to introduce her and keep her informed about her culture and our culture has been really exciting," Angal said.
Leaders say people who are interested in learning more about the Hindu religion are also welcome to worship with the members of the temple.
Hindu Temple of Siouxland is set to start worship services sometime in October. The temple is located at 45556 270th Street in Tea.