USS South Dakota to be commissioned in February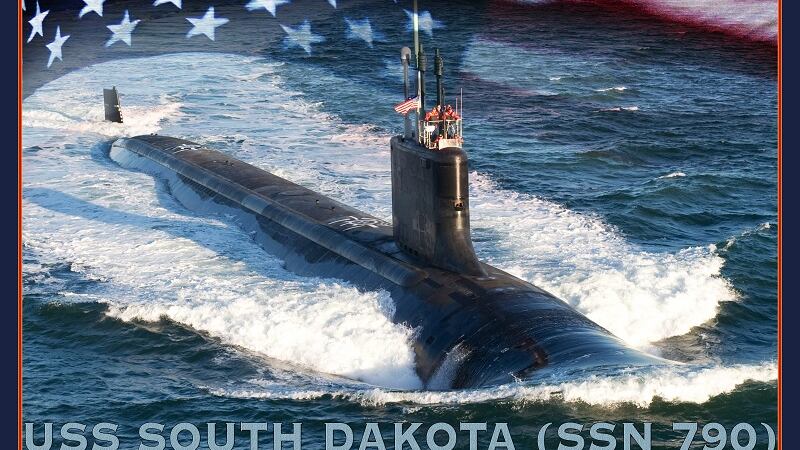 Published: Jan. 3, 2019 at 11:13 AM CST
A U.S. Navy submarine bearing South Dakota's name will soon officially take to the seas.
The U.S.S. South Dakota will be commissioned Feb. 2 at a ceremony at the Naval Submarine Base New London in Groton, Conn.
The ship is the 17th Virginia-class fast-attack submarine in the Navy's fleet. It was
in 2017.
According to the navy, it will be the third U.S. Navy ship to bear the name South Dakota. The first was a Pennsylvania-class cruiser launched in 1904. The second was the famous U.S.S. South Dakota battleship, which was launched in 1942 and saw significant action in the Pacific Theater in World War II.
You can learn more about the commission ceremony
.