Weekend crash in South Dakota ruins 15 tons of roasts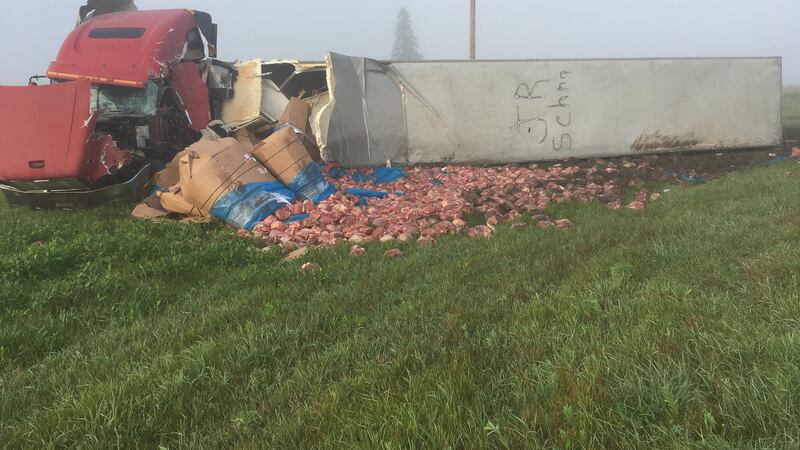 Published: Aug. 28, 2018 at 7:42 PM CDT
A weekend crash in northeastern South Dakota involving two semitrailers ruined 30,000 pounds of roasts.
The Highway Patrol says the two semis were traveling in foggy conditions on Saturday when they collided in Roberts County. The drivers suffered only minor injuries, but 15 tons of roasts ended up strewn across a road.
The meat was eventually sent to a landfill.
(Copyright 2018 The Associated Press. All rights reserved. This material may not be published, broadcast, rewritten or redistributed.)